Last Updated on September 14, 2020 by Jeremy
Disclaimers: Our site uses demographic data, email opt-ins, display advertising, and affiliate links. Please check out our Terms and Conditions for more information. Listed prices and attraction details may have changed since our visit and initial publication.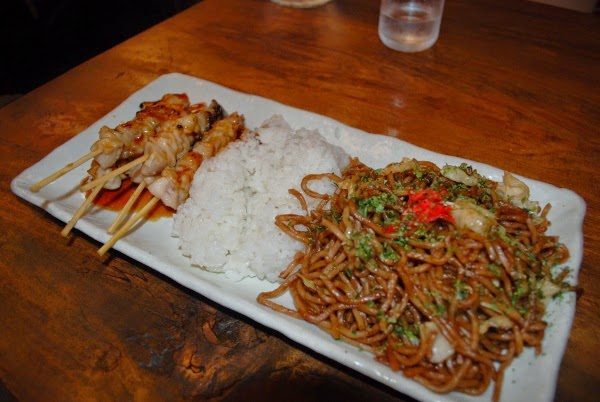 There are many dishes iconic of Japan that I've tried and are worthy of their reputation.  Takoyaki (octopus dumplings), okonomiyaki (fried "whatever-you-want" pancakes), sushi at the Tsukiji Fish Market, gyoza, ramen, and more; its all good and the list is endless.  There is one in particular, however, that isn't even Japanese and it is still one of the most amazing things you can ever have: yakitori.  The best place to get this concoction in Japan? Nikko's own Hippari Dako, conveniently located right next to the temples that bear the same name (and perfect for after trying the onsen experience which is famous in the region).
Delicious Yakitori in Nikko
The Yakitori style of cooking, which is essentially meats and vegetables grilled over a hot pit, is of Korean origin with the Japanese adopting it with modifications to their own style.  Of course, this is with good reason, yakitori is delicious.
I'm not in the habit about writing about specific restaurants.  I find that in most cities it is hard to find a specific place from a guide book unless you spend a substantial period of time seeking it out.  However, if a place is so obviously right in front of you, or so worthy, I'll write about it.  Hippari Dako near the Nikko temple is most certainly meets both of those criteria.
Written about in all forms of travel literature from Lonely Planet to Wikitravel, Hippari Dako is a Nikko institution of sorts. Part of this, as I came to find out, is due to the fact that Nikko just doesn't have that many restaurants at all, and half of the ones that are there it is impossible to have a dish for under 1,000 yen.  Considering that was my mental limit for a meal, I had few options.  The closer you get uphill to the famous shrines of Nikko, the prices increase considerably, except for Hippari Dako, one of the closest restaurants to the temple gates.
Located just a few blocks down from the National Park, Hippari Dako offers many dishes including ramen, curry soba noodles, and their staple, yakitori beef or chicken.  But while the food is delicious in its own right, drawing me back two times for the delicious yakitori combinations, the building itself is something to be seen.  The walls of the one roomed restaurant are not adorned with Japanese art or any big pieces of cultural significance that you'd normally expect from a Japanese restaurant.  No, they are covered with business cards and paper trinkets left and signed by the thousands of happy fans of the restaurant from all over the world.
A brief glance and you'll notice tons of money adorned on the walls from people who didn't have a business card, paper, or other random article to leave behind.  As much as sitting around eating the amazing food is enough to visit, looking at all of the happy customers who left their mark, and money, from around the world is a sight to be seen in its own right!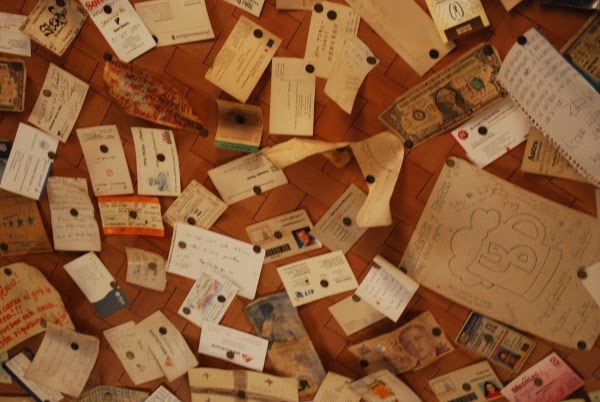 I found this phenomena exceptionally interesting at Hippari Dako, even though it is adopted in several small restaurants I've been too throughout the world, specifically in this instance because on the ceiling are multiple large pieces of paper with my alma maters logo and names of students who have eaten at the same restaurant, as well as a few old student IDs from the same time period I attended.  Glad to know people from my school have taste.
If you are ever in Nikko, Japan and are looking for some tasty food, try Hippari Dako and enjoy looking at all of the interesting papers and business cards left behind from your fellow traveler.  Who knows, you may even see my card up on the wall if you look around!
About Jeremy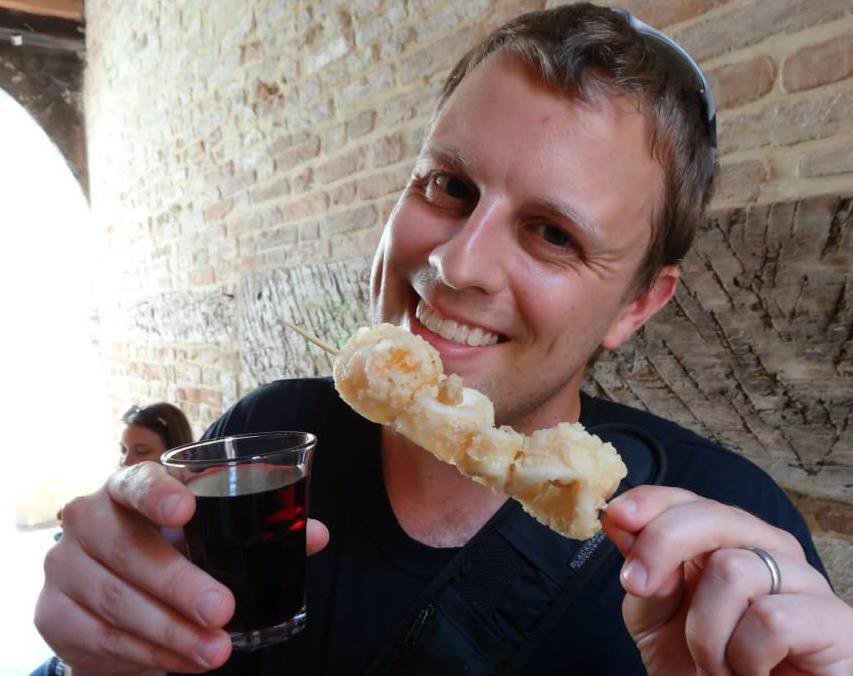 About the Author: Jeremy is a full-time travel writer based in Pittsburgh and primary author of this site. He has been to 70+ countries on five continents and seeks out new food, adventure activities, and off-the-beaten-path experiences wherever he travels.