Last Updated on August 26, 2019 by Rylei
Disclaimers: Our site uses demographic data, email opt-ins, display advertising, and affiliate links. Please check out our Terms and Conditions for more information. Listed prices and attraction details may have changed since our visit and initial publication.
I had been excited to visit Easter Island ever since I scored an amazing deal with airmiles and booked a $22 round trip flight to the island eleven months in advance. While it did not go exactly as I had imagined, the sights and history make Easter Island a wonderful destination to visit.
Though the population hovers just below 6,000 full time inhabitants, I struggle to imagine where they all are and what they do. The island is tiny, and its main town seems even smaller. Judging by the sheer amount of tourists on the plane ride over from mainland Chile, I had expected it to be a bustling tourists' paradise.
Instead I found a handful of restaurants and shops and then very little but vast open spaces, twisting badly maintained roads, and hundreds of Moai. (For more photos of the Moai, click the previous link.)
Many people cautioned me that five full days on the island would not be enough to see everything, but I struggle to see how anyone stays there longer. I accomplished my whole list of things to see in about two or three days and just relaxed the rest of it.
Here's what I did to fill my time on the island.
Explored the Caves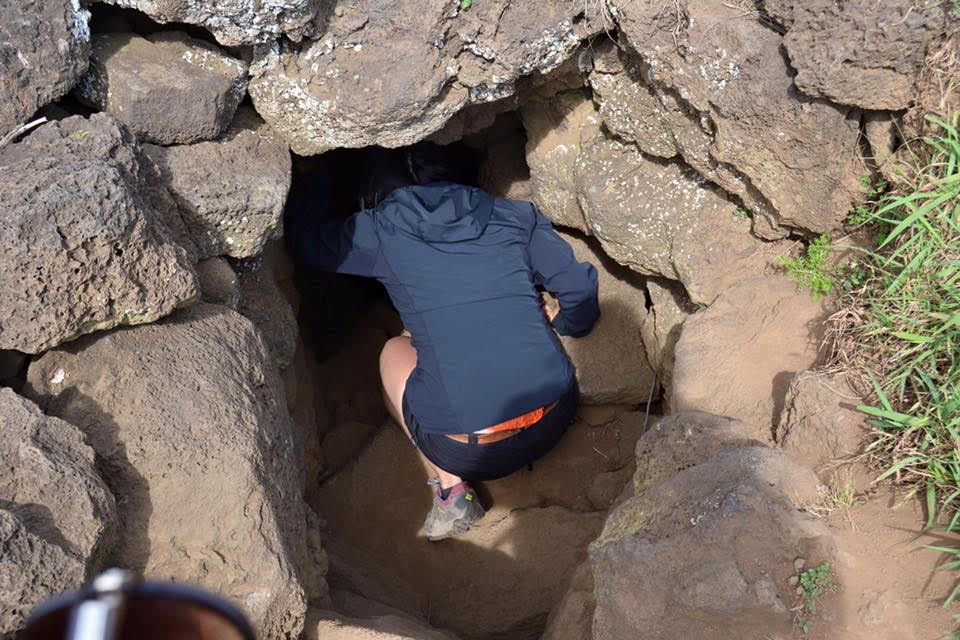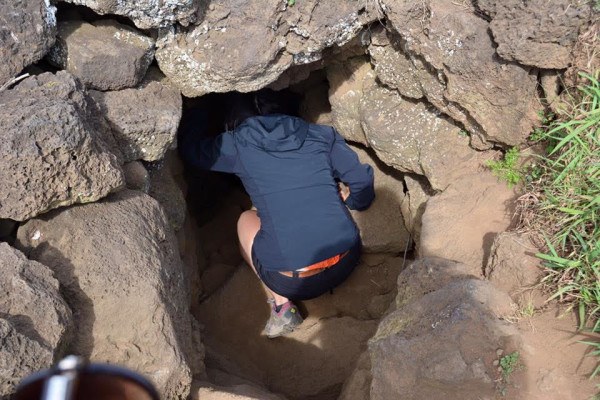 Supposedly this is an activity you can do on your own, and one of the few that doesn't require the national park pass. I have no idea how anyone finds the entrances to most of these caves without a guide.
I went with a guide on foot, though I wish I had taken the horseback tour. The caves are a wonderful way to spend a morning or afternoon.
Many are a tight squeeze so if you're claustrophobic they might be a bit scary. Eventually they open up and several end abruptly with a sheer and beautiful drop to the crashing ocean way below. Be sure to look for the face in the cave.
Walked Around the Volcanic Crater and Cliffs
At one end of the island, just outside of town and past the airport, there is a giant crater that now collects rain water resulting in a freshwater lake. This is one of the island's many protected areas so you cannot venture down into the crater, but it is absolutely stunning to take in.
The area directly surrounding it is full of some of the first settlements on the island and rich in history. Bringing a guide along, we learned much about the first people on Easter Island and about their ancient Olympic-like annual games among the island's chiefs.
Saw Hundreds of Moai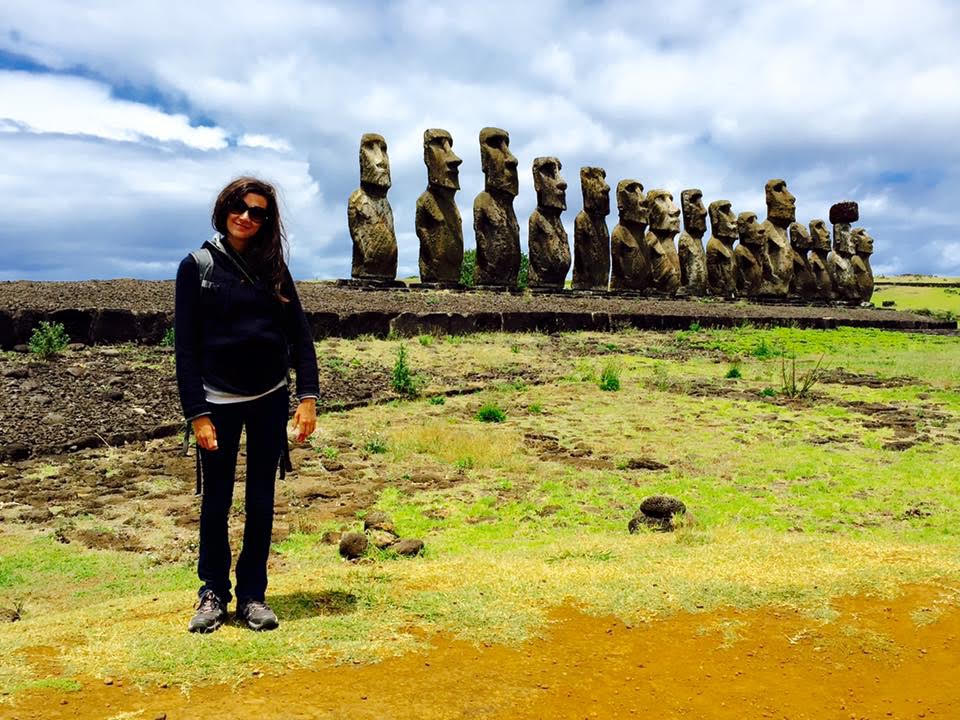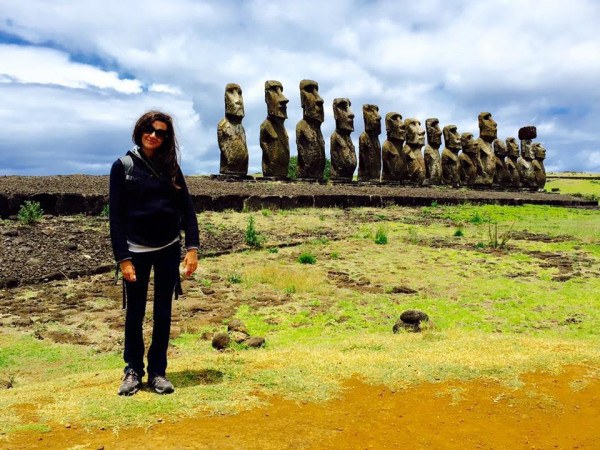 Of course the main reason thousands of tourists flock to Easter Island every year is to see the ancient Moai. There are around one thousand statues on the island, most dating back to 1400-1650 A.D. Almost all were carved from the volcano Rano Raraku, and all but one group face inward to protect the island's inhabitants.
They were built after the death of an important loved one, and as such, are very sacred as they represent the islanders' ancestors.
Sometime between the 18th and 19th centuries all of the Moai were toppled face down on the island. Many still lay this way while others have been resurrected to their former glory. Some appear solo while others are grouped and erected on top of platforms around the island.
I had the best time wandering aimlessly around taking pictures of the different Moai groups and arrangements or simply sitting around trying to figure them out.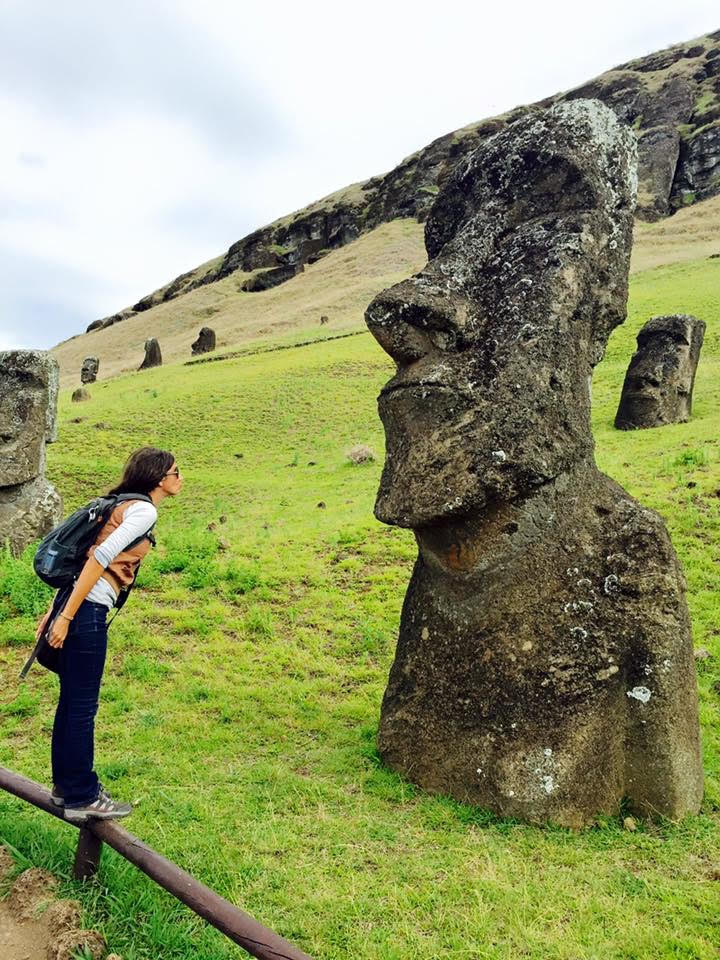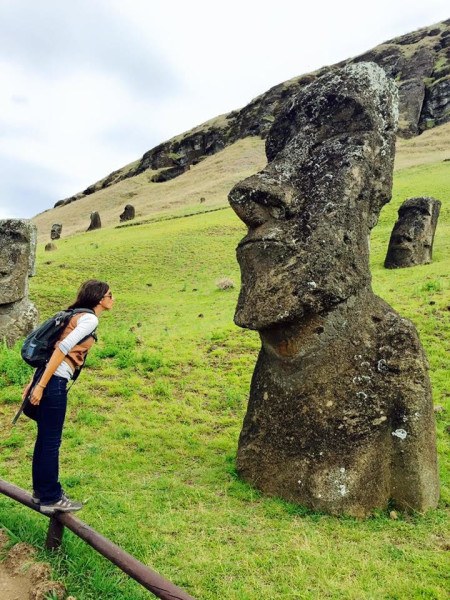 The best place to see the Moai in my opinion is the quarry on the island. My feet tired of walking far before I'd seen every Moai on display at the quarry.
While I enjoyed my time on the island, I highly suggest to anyone going that they rent a car and explore at their own leisure. My only downside on Easter Island was that I chose to ignore that advice and went with a guide.
In this case, Google and driving in Easter Island would've been just as informative and probably a lot more enjoyable.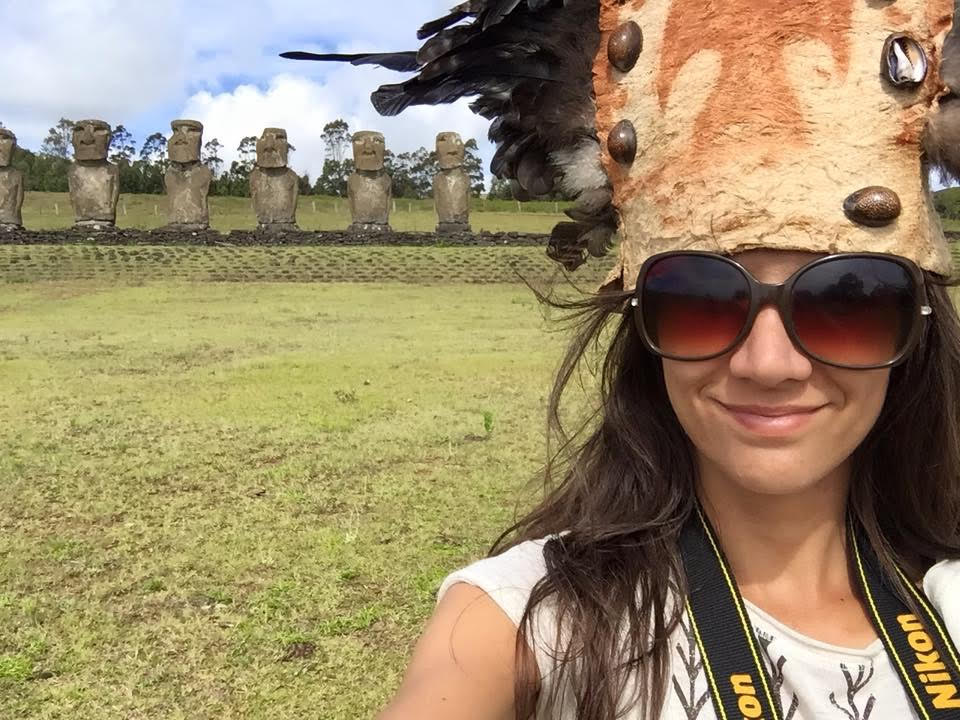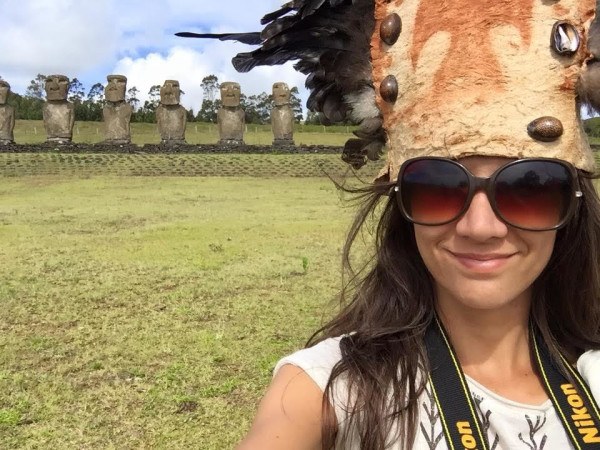 Looking to book a room in Easter Island? Check out these great options!
About Rylei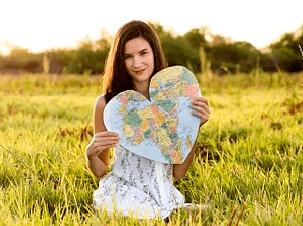 About the Author: Rylei took a trip around the world from 2015 to 2017 and shared her experiences here and on her former blog. She got into adventures such as visiting Easter Island, exploring Antarctica, going on safari in Africa, and more.