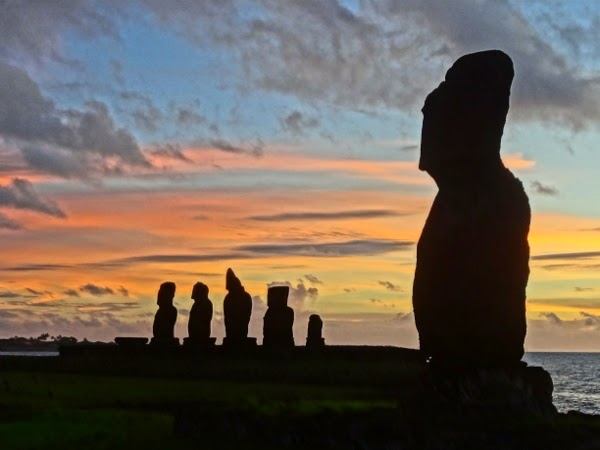 The sky was on fire with purples and pinks and just the right amount of clouds: it was our last night on Easter Island and we were giddy that we finally had a good sunset. As we busily snapped our photos with silhouettes of moai in the foreground, a woman approached us.
She seemed a bit worried and told us in Spanish that there had been a terremoto, an earthquake, near mainland Chile with a magnitude over 8.0 and that a tsunami warning was issued for Easter Island.
She said she'd just received the warning on her phone and that we should get to higher ground immediately. We nodded and said ok, but as we looked around at all the other people she had told, no one seemed to be concerned or moving from their spots.
We went about our business for the next half an hour or so until the colors disappeared from the sky. As we were leaving the sunset spot a cop car pulled up to where we were sitting, and several others could be seen in the distance.
Our night was just beginning.
Read moreBeing Evacuated for a Warning of a Tsunami on Easter Island