Last Updated on September 29, 2017 by Jeremy
Disclaimers: Our site uses demographic data, email opt-ins, display advertising, and affiliate links. Please check out our Terms and Conditions for more information. Listed prices and attraction details may have changed since our visit and initial publication.
Throughout my travels I have stayed in a number of hostels. Some were as cheap as $3 per night in Cambodia all the way to the $30+ per night hostels of Paris and other western European cities. There is only one common point between all hostels, and that is they are all different.
Unlike major chains, which tend to churn out hotel after hotel in the same cookie-cutter establishment, hostels tend to be locally owned businesses with unique designs. More often than not, the hostel moves in to an already developed space and maintains some of the amenities that are already built in. With this variety in design, I've found a number of features that I absolutely love, and others I cannot stand at all.
This post will feature the first of those two topics, amenities that I wish all hostels would offer and jump at booking when I find. The second post in this series will look at the exact opposite, things I cannot stand! So potential hostel owners take note!
Act Like a Hotel
A cheap hostel is great for having a spot to sleep at night, and many times you get what you pay for in terms of extras. I've been known to stay in run down hostels with 20 beds per room solely because of the location or availability, but it is not something I enjoy for any amount of savings.
Acting like a hotel is pretty simple for hostels to do, and in fact some of the best dorms I have stayed in are built on extras that hotels have for budget travelers (but also some of the worst!). In operating as a hotel, some of the extra amenities are passed on to the dorm room at no extra charge. Provided shampoo and soap dispensers in the shower and a proper shower head with hard water pressure are the first that would come to mind, laundry services are another, but even the small extras do not hurt either.
Sometimes just the feel of being in a hotel atmosphere breaks up the standard hosteling routine, with still having the hostel price.
Good Example: Hotel Rendezvous, Hanoi, Vietnam. Why? The dorm was luxury with everything of amazing quality, and the best perk? Free breakfast from the entire menu.
This may be a bit obscure for some, but fluffy sheets just makes me think of quality. After all, when you are only paying for a bed, you'd hope it'd be a good one. Providing good sheets and a high quality comforter only makes people think of the luxuries of home, something that is thousands of miles away while traveling. Being able to hit a bed, become instantly relaxed, and fall asleep in comfort is one of the biggest things I remember when looking back at a hostel.
Great Example: Hostel Ann, Nagoya, Japan. Why? I've never seen sheets so fluffy before in my life.
Sometimes planning a trip out of a city to a popular sight is expensive when you are on your own. In cities where these day trips are popular attractions, it isn't too uncommon for most every hostel to offer tours out to the destination. You have to be careful when booking with a hostel (or any other company for that matter) as the tour could wind up being crappy purely because of who is hosting it. If a hostel had good reviews specifically tailored to the group tours, I would easily book there over another place above all others.
Great Example: 9 Dragons House, Beijing, China. Why? After pricing out a day trip to the Great Wall of China, their tour to a remote section of the wall was even cheaper than I could do by myself. Less time at the wall, sure, but everyone at the hostel had done it and given it positive reviews. One of the best tours I've ever done.
The list could go on and on with amenities that I would like hostels to have. Internet, hot water, good location are more of the common ones, however I won't stay in a place unless it has most of those amenities as a base. Going the extra distance in differing itself from the rest could be incredibly difficult for a hostel to do, but these small perks are definitely my favorites and something I seek out whenever looking for a room.
For everyone else, what do you seek out when booking a hostel? Are there amenities you absolutely must have or would pay extra for? Comment below and let us know!
About Jeremy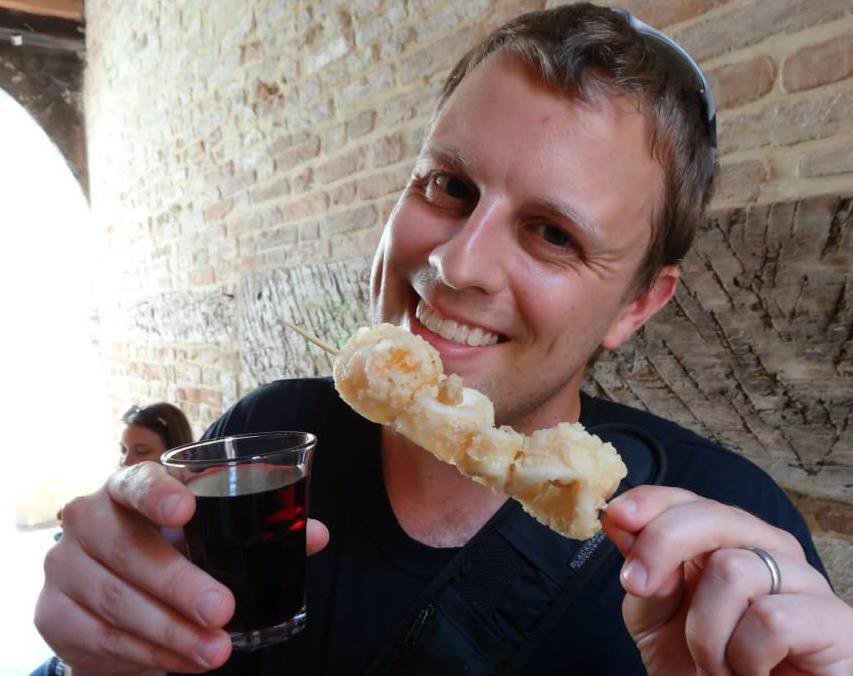 About the Author: Jeremy is a full-time travel writer based in Pittsburgh and primary author of this site. He has been to 70+ countries on five continents and seeks out new food, adventure activities, and off-the-beaten-path experiences wherever he travels.