Last Updated on by Kendrick
Disclaimers: Living the Dream uses demographic data, email opt-ins, display advertising, and affiliate links to operate this site. Please review our Terms and Conditions for more information. Listed prices and attraction details may have changed since our visit and initial publication.
The Australia Zoo is hands down, the best zoo I have ever been to.
My adventure began when I booked tickets to the Australia Zoo through my hostel. The $79 AUD ($60 USD) I paid includes entry to the Australia Zoo, the Wildlife Hospital, and round trip Greyhound tickets to and from the zoo.
The moment I walk into the zoo, I was eagerly greeted by zookeepers and different types of wildlife they were holding. Because I arrived right when the zoo opened, I had the luxury of taking pictures without being interrupted or photobombed by other tourists!
A Great Cross-Section at the Australia Zoo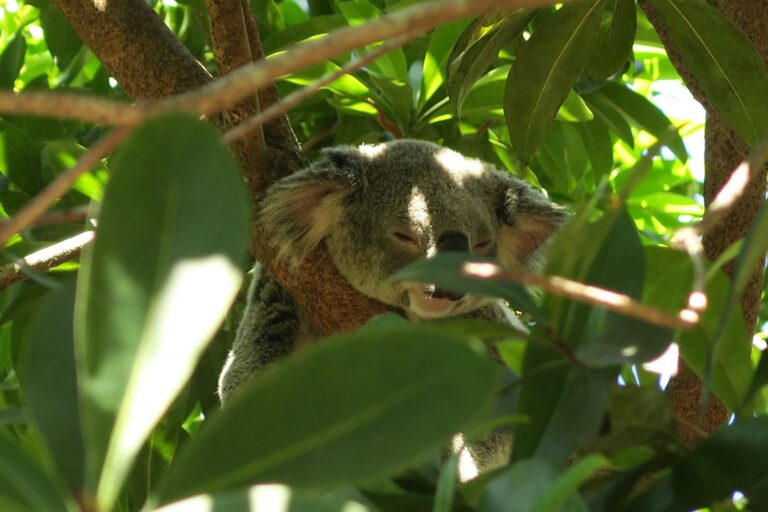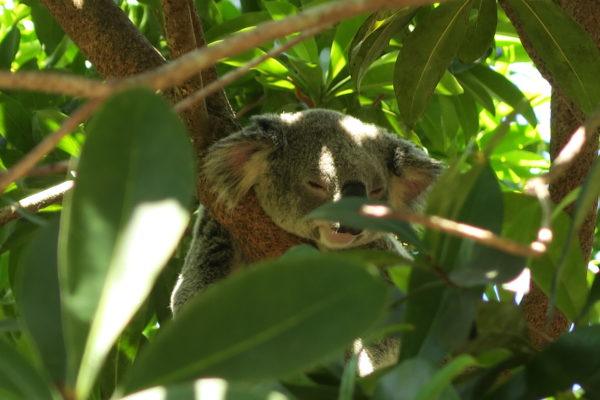 The zoo is divided into different sections such as:
• Southeast Asia
• Wet lands
• Crocoseum
• Africa
• Tiger Sanctuary
There were also areas for visitors to interact with unique Australian wildlife. So if you want to pet a kangaroo or a koala, that is the place to be!
It was such a neat experience to be able to see wildlife that doesn't exist anywhere else. Besides kangaroos and koalas, I also got to see a Tasmanian Devil; much to my disappointment, they didn't spin around like a tornado, wreaking havoc on everything it comes in contact with. In fact, they spend most of their time in hibernation!
In the tiger sanctuary, zoo keepers actually take tigers out for walks in leash. A part of me wonders if a tiger has ever gone berserk and attacked someone.
The Crocoseum is Unique
Perhaps the most insane thing the Australia Zoo has to offer is the Crocoseum, which is an arena where they hold shows featuring crocodiles and birds.
The bird show was fascinating, and gives you a greater appreciation of how much effort animal trainers have put into training these birds. Different bird species would circle the arena on command.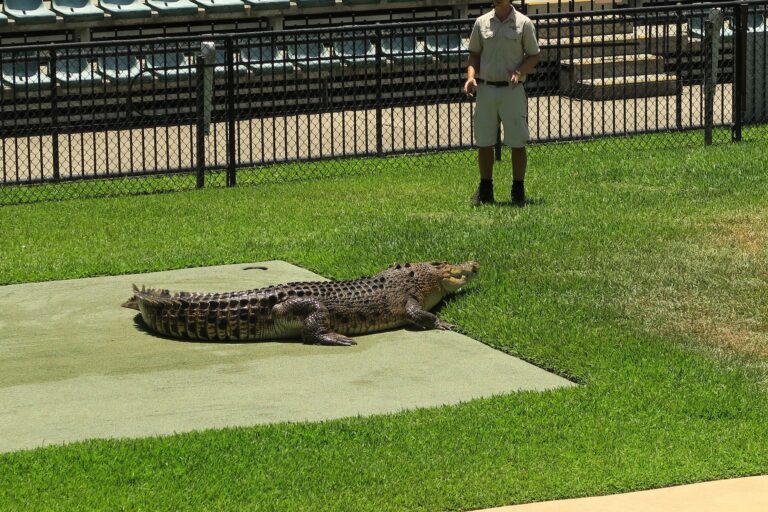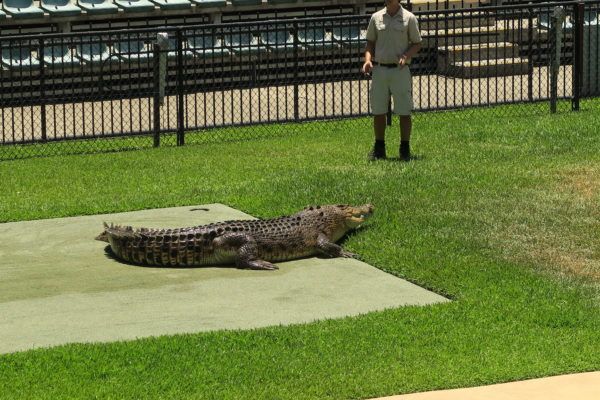 Right after the bird show comes the main event. The Crocoseum's host will invite a tourist to come into the arena to feed a crocodile. A piece of meat will be given to the volunteer, and a crocodile will be released into the waters. I can't believe this is part of the show, I wonder if anyone has gotten hurt before?
After the audience participation segment is over, a giant crocodile is brought out for the finale! An intense game of chase begins, as the giant crocodile starts running after the zoo keepers. The goal is to make the crocodile jump out of the water, just so you can see how high it can go, and also, to witness their terrifying size.
The crocodile show was definitely exciting! It highlights how incredible these trainers really are, and of course, how CRAZY they can be for letting a giant crocodile chase after them.
The Australia Zoo is serviced by a train that goes around picking up and dropping off tourists. Because the zoo is so big, you will become exhausted from walking around, so hopping on the train is a good option. That way you can comfortably revisit spots that may have been missed.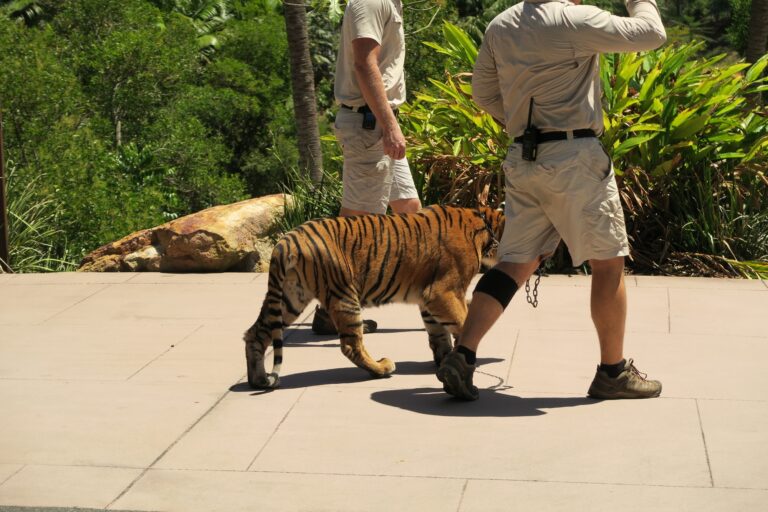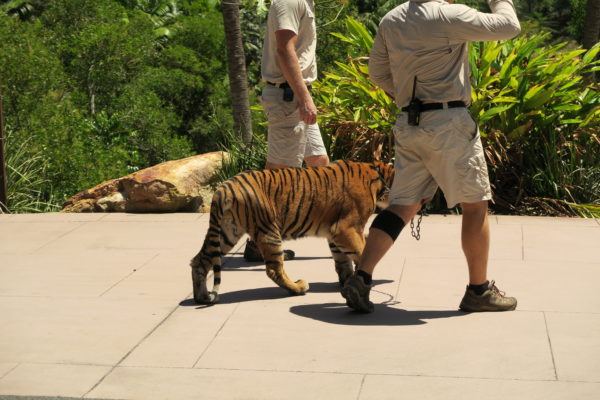 A giant food court is available, however, be prepared to be price gouged. Thankfully, you are allowed to bring your own food into the zoo, so I brought some premade sandwiches at Coles to keep me fuelled during the day.
The good thing is the food court has good wifi, so once I've had my fill of animal sightseeing, I was able to spend some time relaxing. The Greyhound will pick you up as soon as the zoo closes, and will drop you off at the Brisbane Transit Station.
I had a great day at the Australia Zoo. If you love animals and wildlife, then you will have a blast visiting the zoo that Steve Irwin made famous. Don't miss it the next time you visit Brisbane, Australia!
Looking to book your next trip? Check out the following services we use!