Last Updated on December 20, 2022 by Guest Blogger
Disclaimers: Our site uses demographic data, email opt-ins, display advertising, and affiliate links. Please check out our Terms and Conditions for more information. Listed prices and attraction details may have changed since our visit and initial publication.
Alinea Chicago is a Michelin three-star restaurant located in the Lincoln Park neighborhood. It is one of the most celebrated and innovative restaurants in the world, known for its avant-garde approach to fine dining and its use of modernist cooking techniques.
The restaurant is owned and run by chef Grant Achatz, who has been called one of the most talented and creative chefs in the world. Let this Alinea review be your guide of what to expect when visiting!
Alinea is a Must Try in Chicago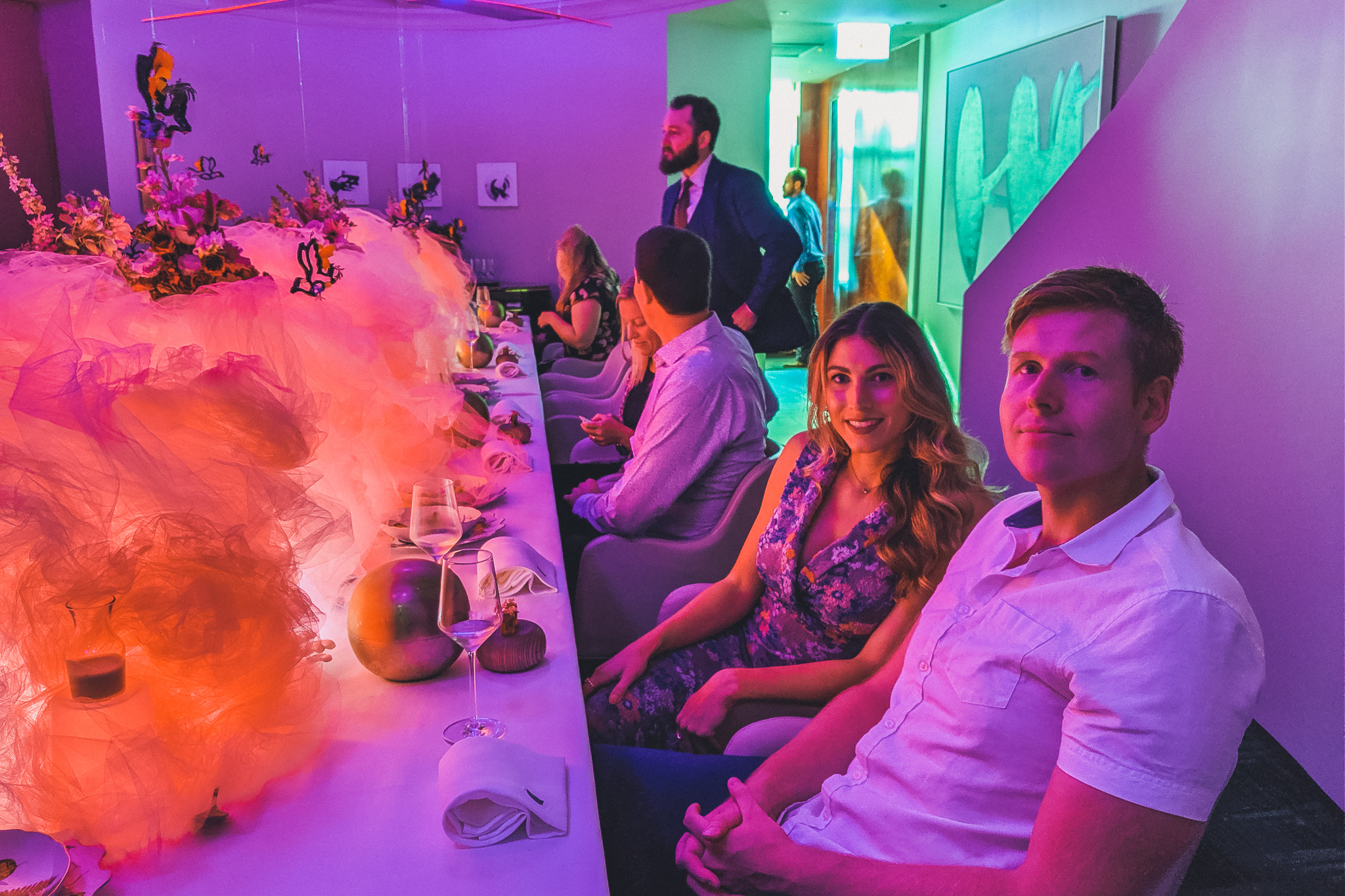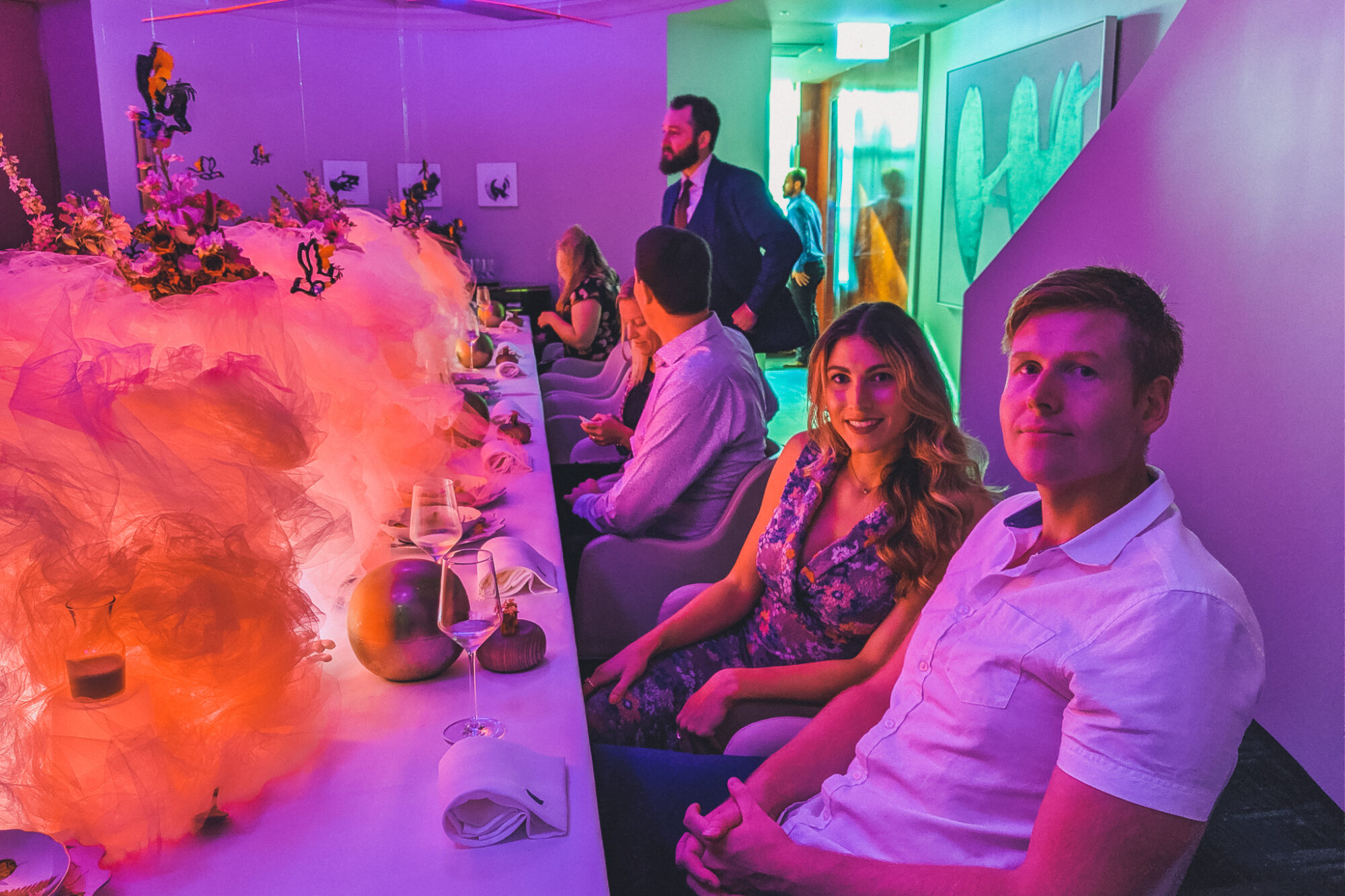 Alinea's tasting menus are multi-sensory experiences, featuring beautiful and meticulously crafted dishes that are as delicious as they are visually stunning. The restaurant has been praised by critics and diners alike for its outstanding food, service, and ambiance, making it a must-visit destination for anyone who loves fine dining. It's one of the best fancy date night restaurants in Chicago.
Grant Achatz is considered one of the leading figures in the contemporary molecular gastronomy movement and has been recognized for his innovative and avant-garde approach to cooking. He is known for his use of modernist techniques and his unique and often artistic presentation of dishes.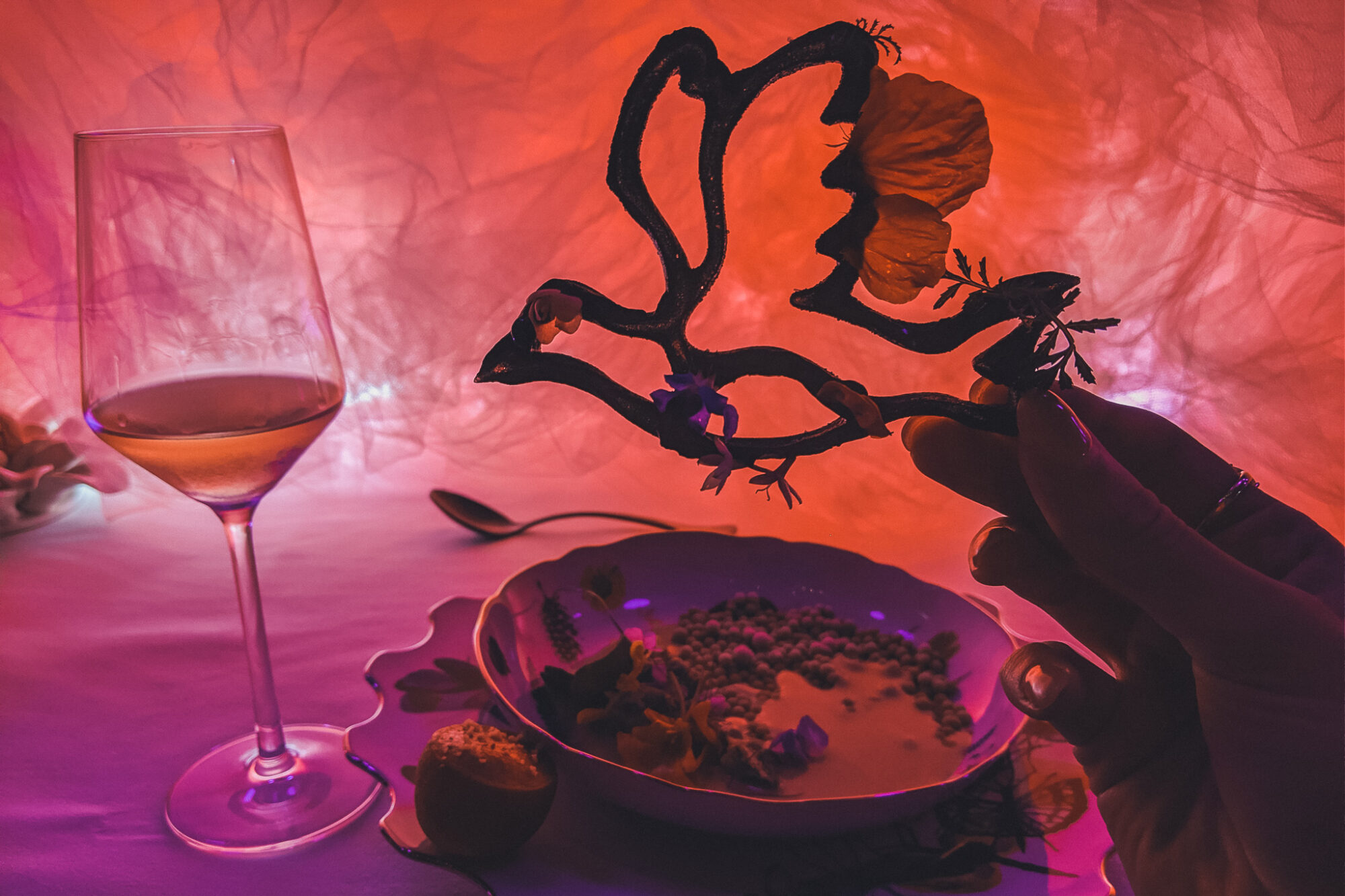 Achatz was born in Michigan and grew up in a family of restaurateurs. He began his culinary training at an early age and went on to study at the Culinary Institute of America. After working at several high-end restaurants, Achatz opened Alinea in 2005 to critical acclaim.
The restaurant has been hailed as one of the best in the world and has consistently been ranked among the top 50 restaurants in the world by various culinary publications. It is well-known for having 3 Michelin stars.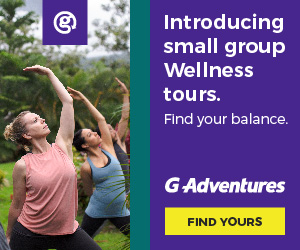 The Michelin star rating system is a rating system used by the Michelin Guide to grade restaurants on their quality. The guide was originally developed in 1900 by the Michelin tire company as a way to promote automobile travel and the use of Michelin tires.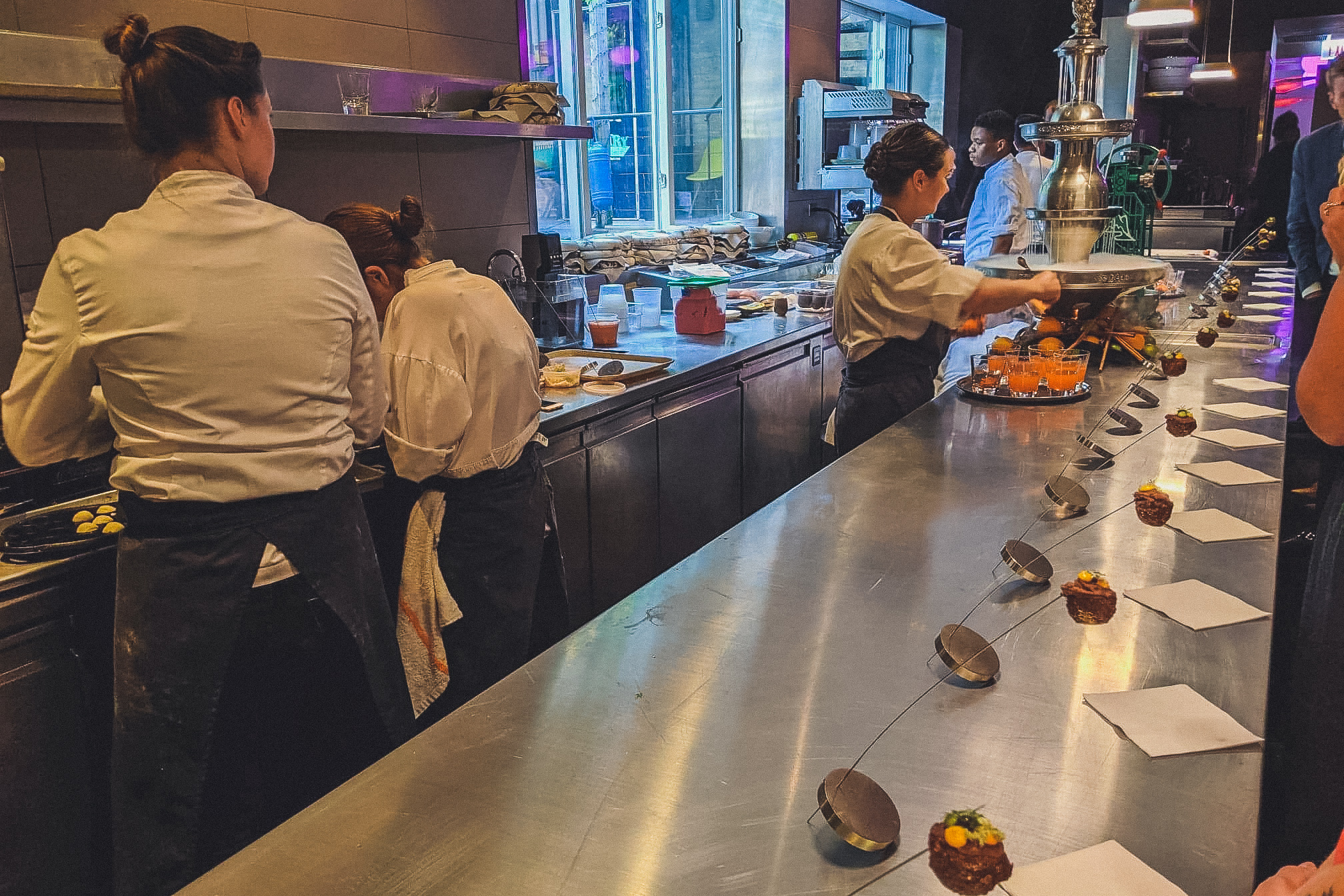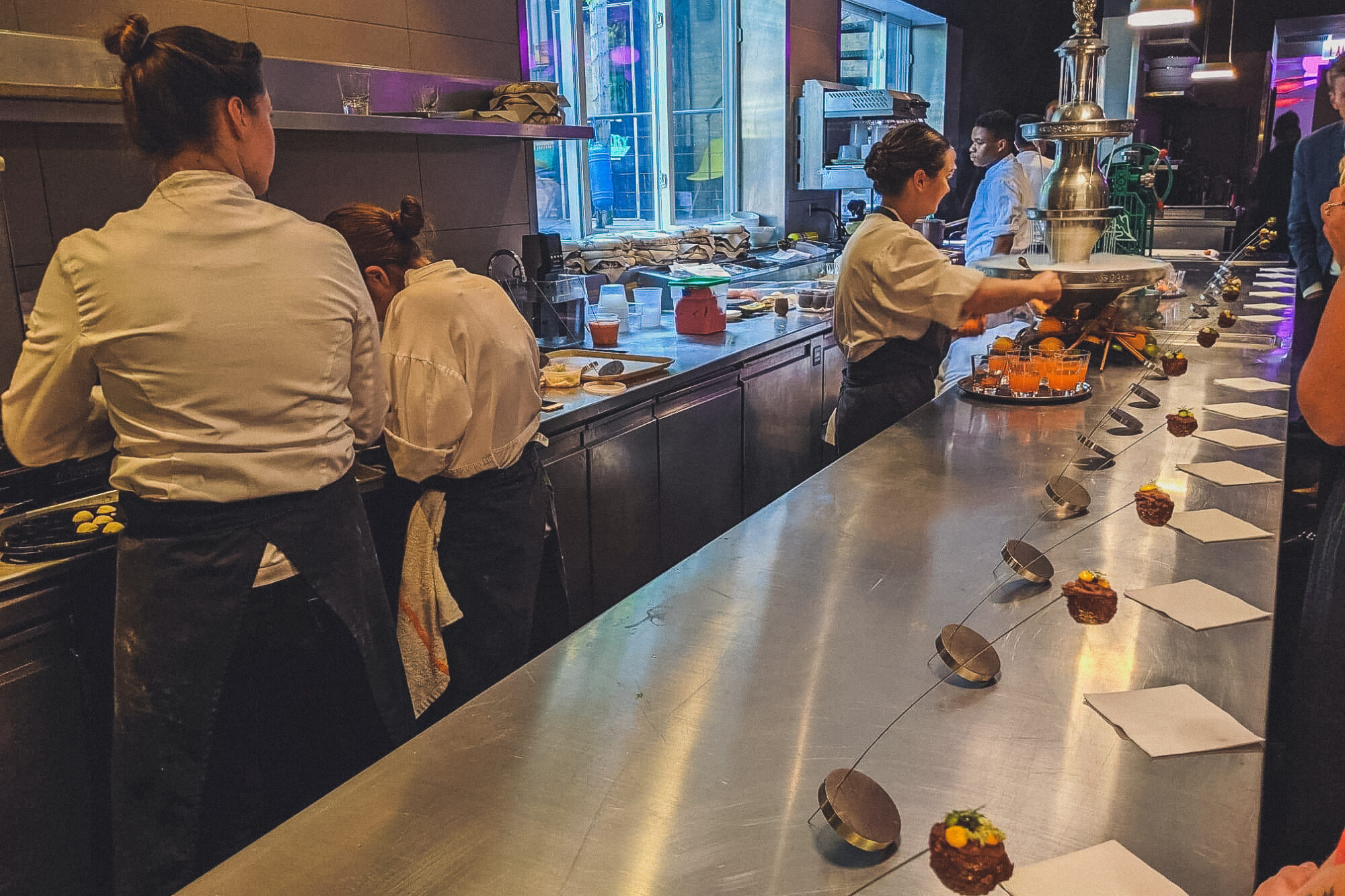 The guidebook initially included only hotels and restaurants, but it has since expanded to include other tourist attractions. The Michelin star rating system is considered one of the most prestigious in the world and is widely respected within the culinary industry.
The Michelin Guide uses a three-star rating system to evaluate restaurants. One star indicates a "very good" restaurant in its category, two stars indicate a restaurant that is "excellent" and worth a detour, and three stars indicate a restaurant that is "exceptional" and worth a special journey.
The ratings are determined by anonymous professional inspectors who visit the restaurants and evaluate them based on a number of criteria, including the quality of the food, the consistency of the cuisine, the level of service, and the overall dining experience. The inspectors do not accept any gifts or special treatment and pay for their meals in full.
The Michelin star rating system is highly coveted by restaurants and chefs, as it is considered a mark of excellence in the culinary world.
How to Get Alinea Reservations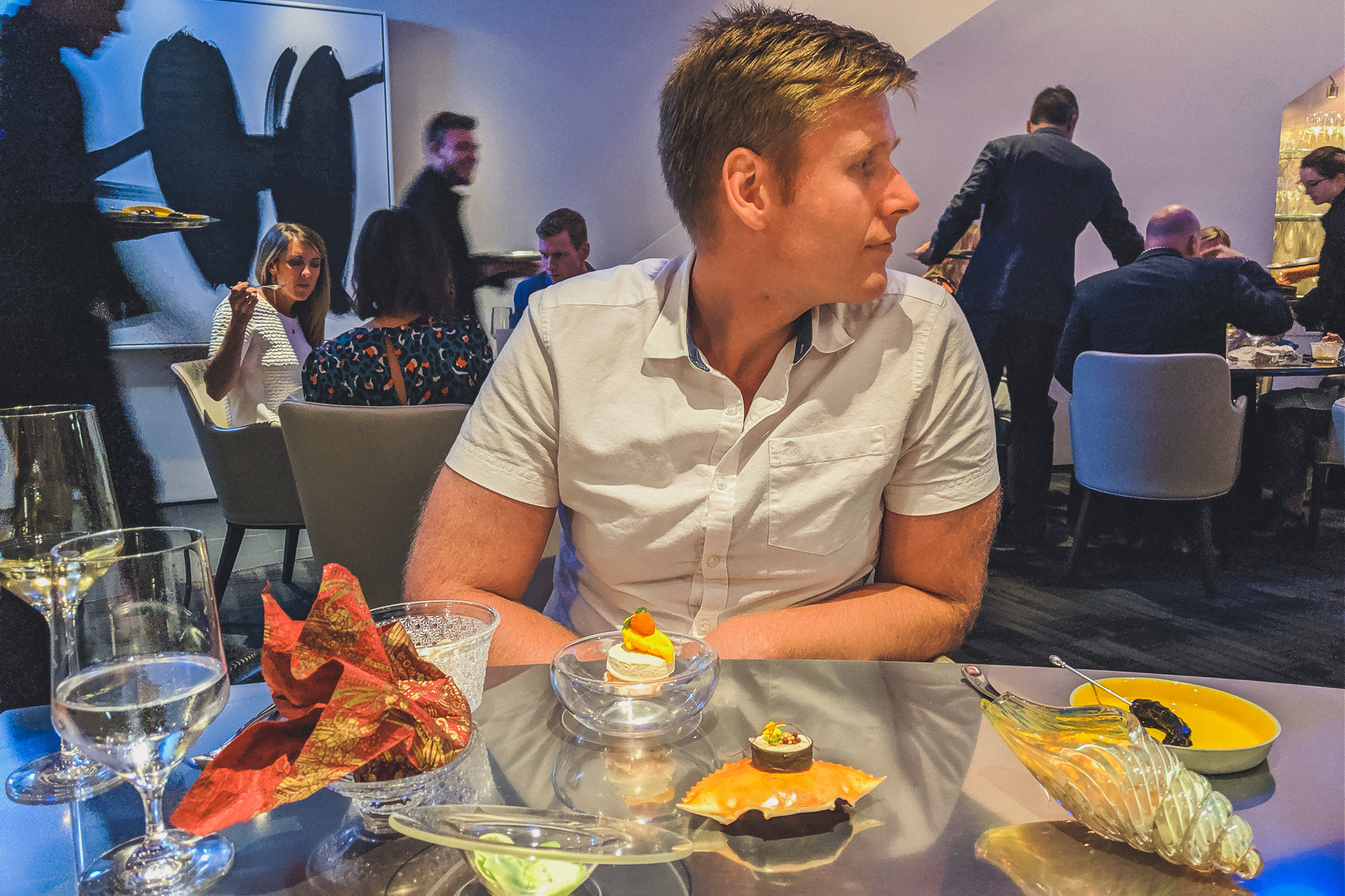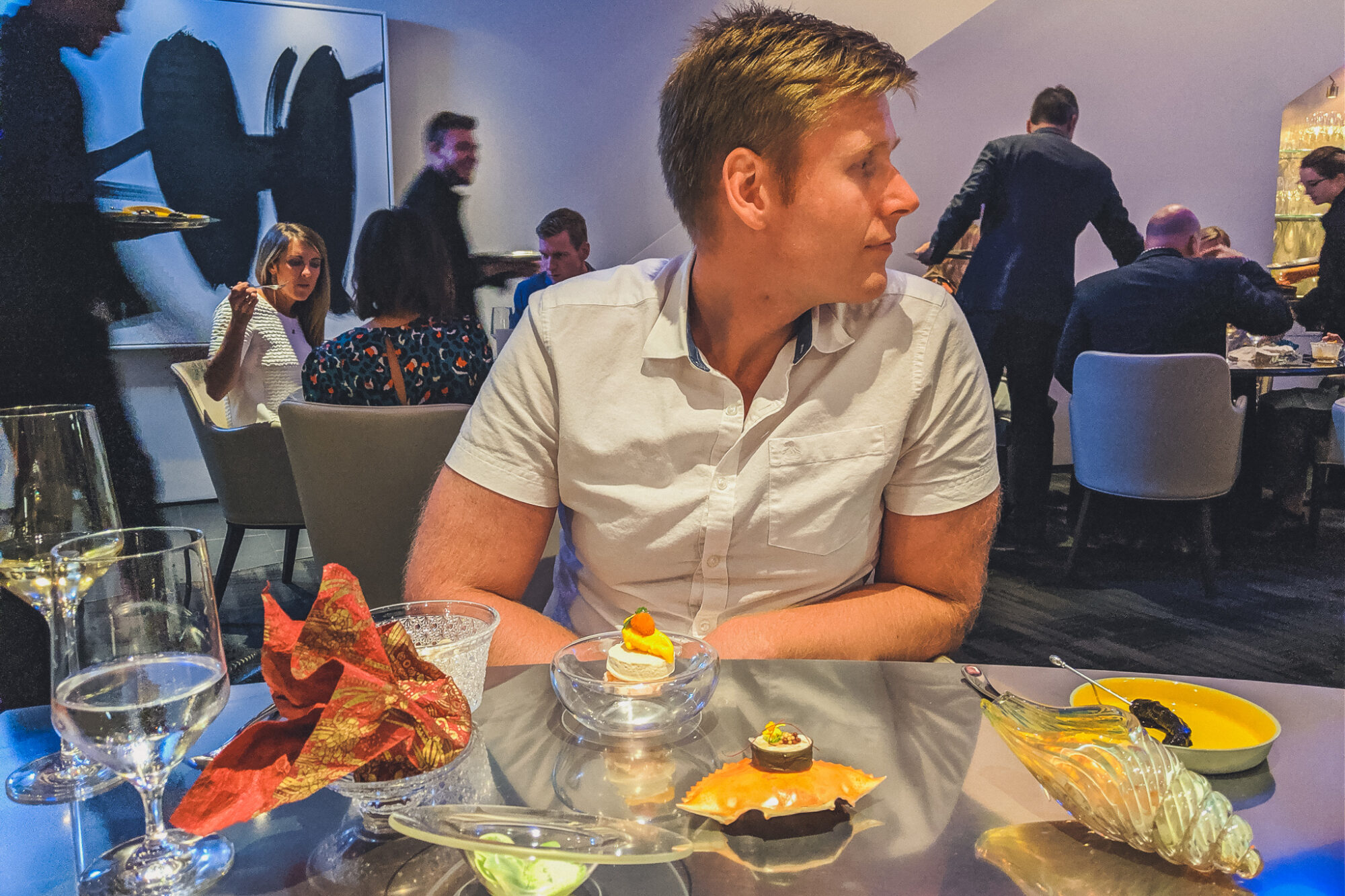 To make a reservation at Alinea, you can book a table on Tock. The restaurant is known for its high demand and limited availability, so it is recommended that you book well in advance to secure a reservation. You will be asked to provide your contact information and credit card details. The experience requires pre-payment.
Chase Saphire Reserve cardholders have special access to reservations at Alinea. If you are a card member seeking a table for 2, log into your Chase account and access the Ultimate Rewards portal. If you are a card member in a relationship, this will be a legendary date night.
The best way to ensure that you can find a reservation during a desirable date is to check the booking release dates. You can find the up-to-date booking release dates in the FAQ section of Alinea's website. Release dates are typically the 15th of every month at 11:00 AM Central time.
There are a few different reservation options. The Kitchen Table experience is completely private. It's the most immersive and exclusive offering. It's suitable for groups of 3 to 7 people.
The Gallery offering is set up to accommodate parties of 2 or 4, and the Salon can serve parties of 2,4, or 6. The Salon option is a shorter duration experience at a lower price point.
It is recommended that you arrive on time for your reservation and follow any dress code or other requirements that the restaurant may have. Additionally, it is always a good idea to notify the restaurant of any allergies or dietary restrictions at least a few days in advance of your reservation.
The Alinea Experience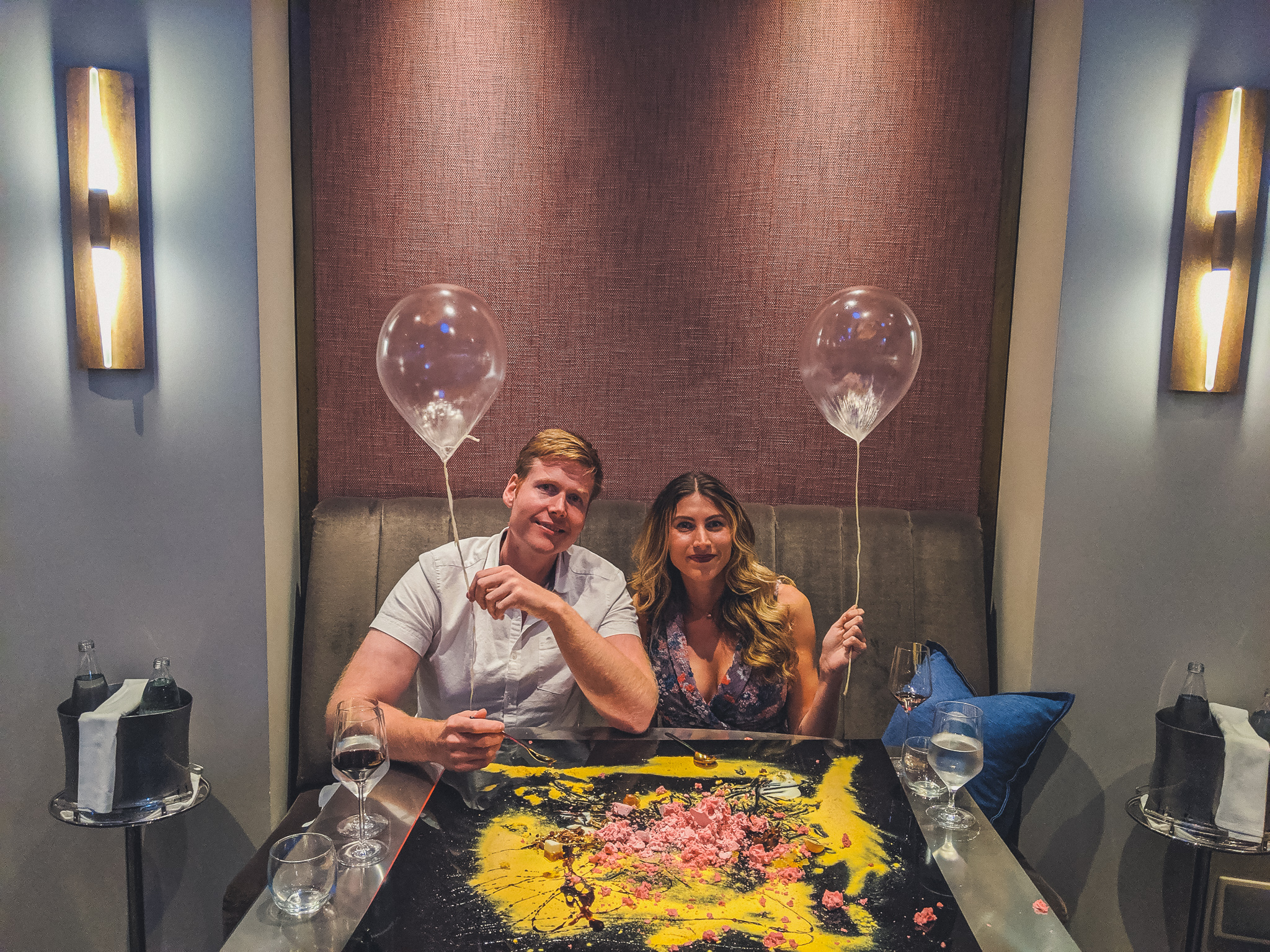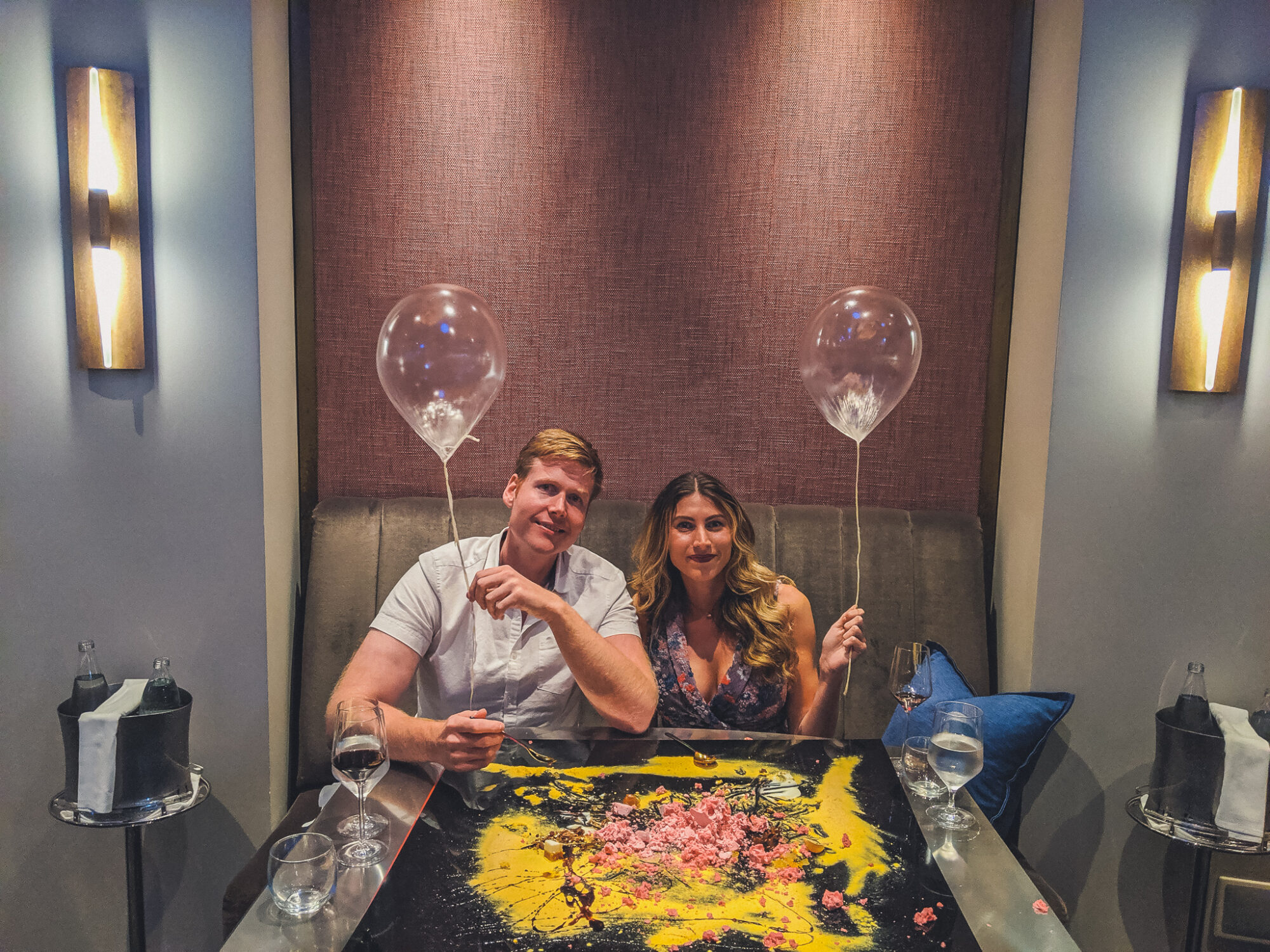 At Alinea, you'll get much more than just a meal. It's an immersive artistic experience with constant surprises. The decor is simple and modern. During your progressive meal, the ambiance evolves.
You will literally move throughout the restaurant and the setup of furniture and decor will change as the night goes on. There will be an opportunity to peek into the kitchen and witness the magic happen.
It's quite special to see the chefs at work. At one point, your server will quite literally remove a part of the ceiling and bring it to your table. There are surprises after surprises, so you'll stay on your toes.
You'll be presented with seemingly endless courses, each unique and featuring a different kind of 'wow'- factor. The food is tasty, but it may be more accurately described as a science project. The flavors are just one element to consider. The textures, temperatures, and serving arrangements are truly what makes the food stand out.
It is recommended that you upgrade your experience to include a beverage pairing. This food is experienced most fully when accompanied by wine. Let the experts at Alinea guide you through a synergistic experience of food and beverage. Alternative, Alinea's wine list features over 600 distinct bottles! So, you can also choose for yourself if desired.
Dining at Alinea is an experience you'll never forget. It's one of the most unique things to do in Chicago!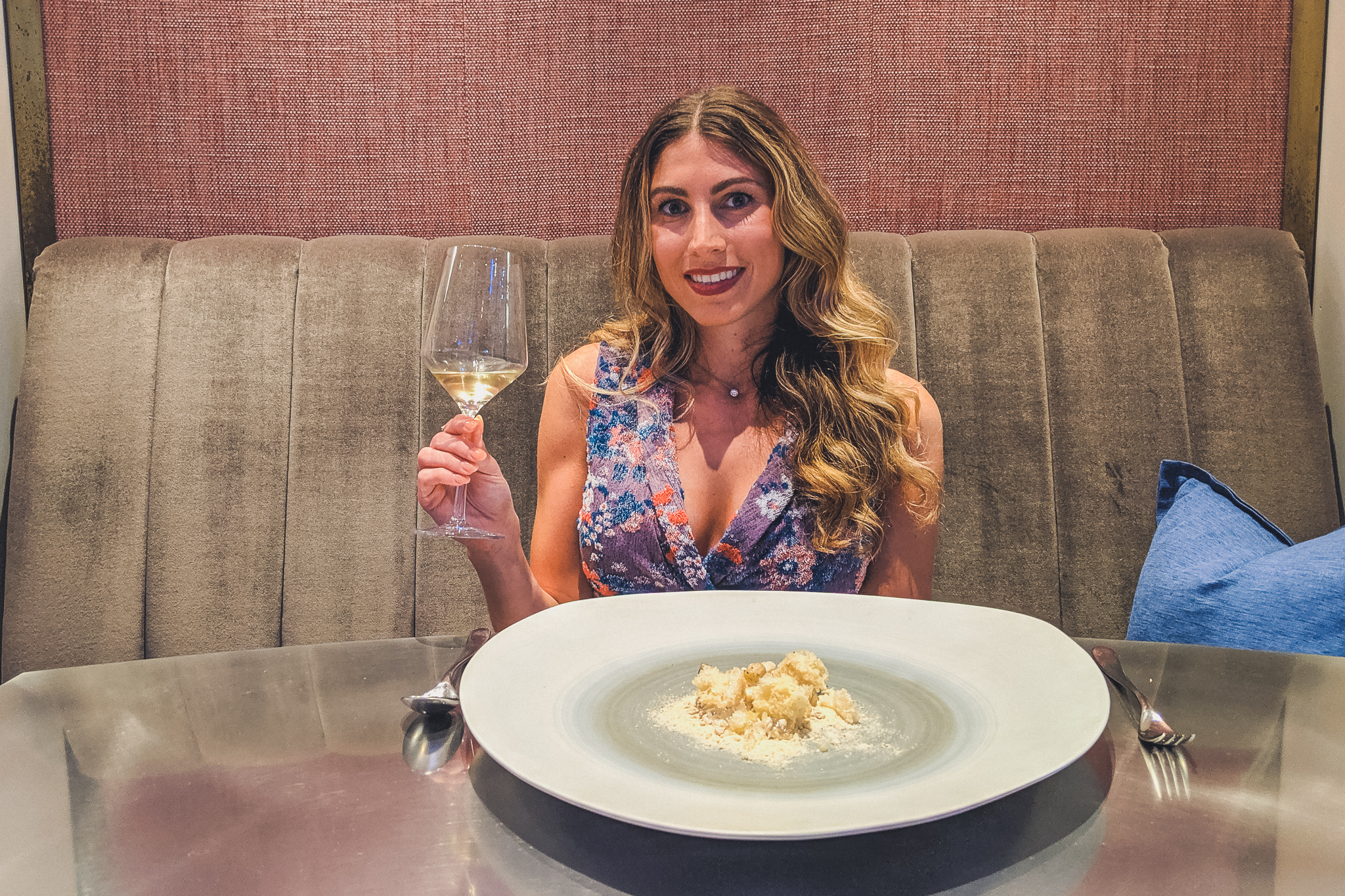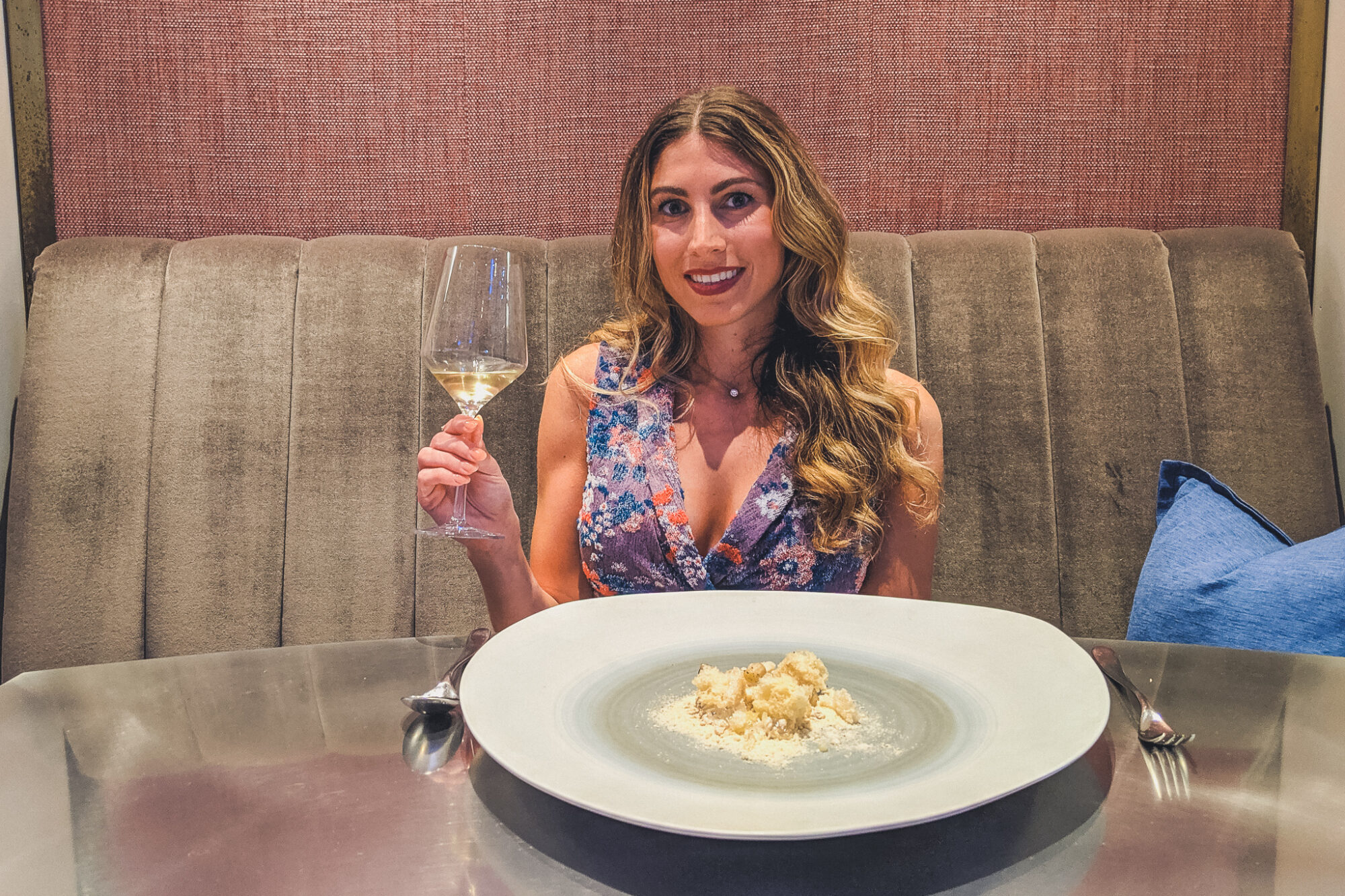 Valentina has always been obsessed with researching, organizing, and planning her vacations. Valentina's Destinations helps busy professionals maximize their travel experiences.
Alinea is located at 1723 N Halsted St in Chicago, Illinois. Images were provided courtesy of Valentina's Desitnations.