Last Updated on August 26, 2019 by Rylei
Disclaimers: Our site uses demographic data, email opt-ins, display advertising, and affiliate links. Please check out our Terms and Conditions for more information. Listed prices and attraction details may have changed since our visit and initial publication.
My first foray into Africa was the typical tourist way: I landed in Cape Town. A year before a Nigerian native had implored me to go to Africa: the real Africa, which apparently doesn't include South Africa because it is a tourist trap. I heard this sentiment reiterated time and time again, but nonetheless, I loved Cape Town.
I landed in the beginning of summer when the temperature were scorching. I arrived five days before my tour from Cape Town to Nairobi started, plus the first two days of the tour were free use days in Cape Town, so I had a solid week to see the city. And what a city it is. I was also lucky enough that I had my best friend flying over from Arizona to spend it with me.
So what to do with a week in Cape Town?
Inverdoon Safari Lodge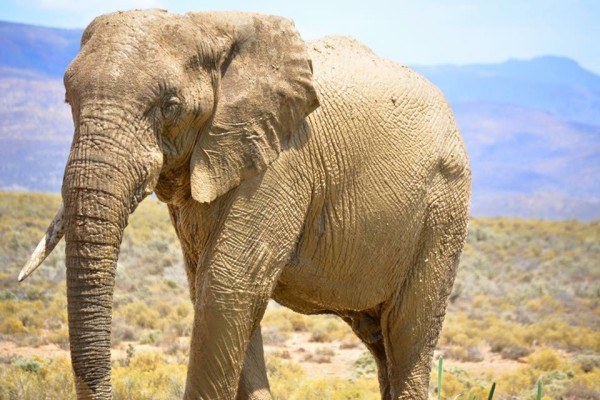 Despite the fact that I would be going on a dozen more authentic safaris in Africa, I had to keep in mind that she wouldn't be. Thus, we set off one morning for a three hour drive to Inverdoorn, a Big 5 safari lodge closest to Cape Town.
This was a massive disappointment for me.
The lions were former "canned lions" or those rescued from being pets that will never return to the wild. They require no effort to find in the park, nor did the elephants or giraffe. The rhino was a bit tricky to find, but again it only took maybe half an hour of searching.
While my friend loved it, and it was our only option as she was spending the entire week in Cape Town, I highly recommend skipping any of the nearby game parks and splurging for a flight to Johannesburg or even nearby Botswana. I was bored out of my mind most of it.
Ziplining in Cape Town
After that, we had no lowlights. Cape Town has recently introduced a zip lining course. It's easy for novices and children as the lines are relatively low and not nearly as speedy as, say, ziplining in Costa Rica, but the scenery more than makes up for it.
It's an easy morning activity and afterward you can grab a glass of wine at the winery it's located next to and amble around the reserve it's ensconced in.
Kite Surfing if You Have the Time
If you have the time, I highly suggest you learn to kite surf. I wish I had had the time to do this, but I showed up thinking it would take an afternoon to learn, only to find out I was horribly wrong. Set aside at least three to five days for this.
It's a lot of in-class learning before you even get to practicing on the beach and eventually in the waves, but it's worth it. Cape Town offers some of the best conditions world wide for it, and watching the kite surfers from the beaches in Blouberg made my inner adventurist weep.
Riding Up Table Mountain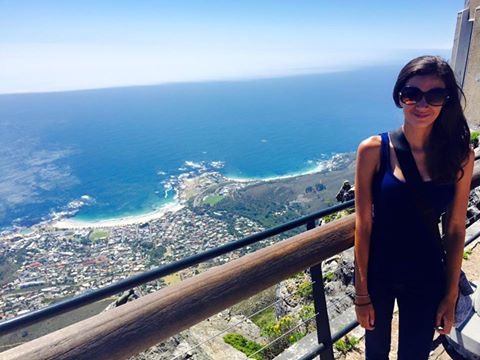 Perhaps the most well known attraction in the area is Table Mountain.
The cable car that goes up and down it is amazing. I've taken dozens of cable cars before but not only is this one glass, it's incredibly steep (the incline is ridiculous) and it rotates for a 360 degree view the entire way. It's not for the faint hearted.
The views from the top of the mountain over the city are incredible, but be prepared for long lines to get both up and down. Either buy your tickets in advance online or if you're feeling extra fit, you can even walk up it. There is a section you can even abseil down if you're feeling risky.
Diving with Great Whites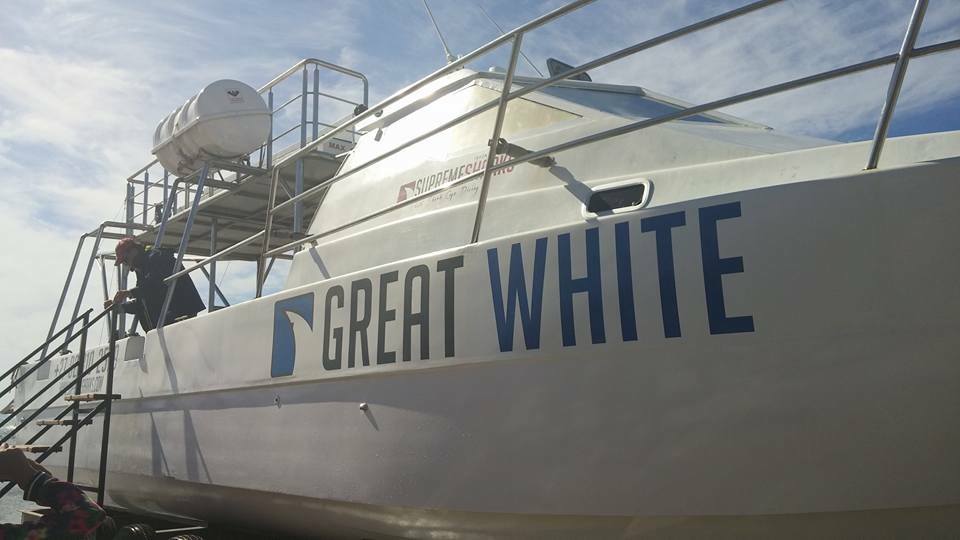 Finally, there's daily interactions with wildlife. The two I tried were cage diving with great white sharks and snorkeling with seals in the harbor. In the case of the seals, the water was absolutely freezing despite it being summer, and we only saw one seal despite being out there for a couple hours. One seal for thirty tourists isn't quite the best deal, but others have assured me I just had bad luck.
We did have good luck with seeing the sharks however! I was very keen to go out on a boat, don a wet suit, and climb in a cage to admire great white sharks that have been baited to come close to us. Later on, I would question the ethics behind the adventure, but at the time it was absolutely breath taking to come so close to a great white shark.
Seeing them up close on the boat was equally mind blowing. And at one point I even felt one brush up against me as I accidentally dropped my GoPro in the cage and stupidly stuck my hand out of the bars to retrieve it. Luckily the shark was more interested in the rotting fish heads than my precious limbs.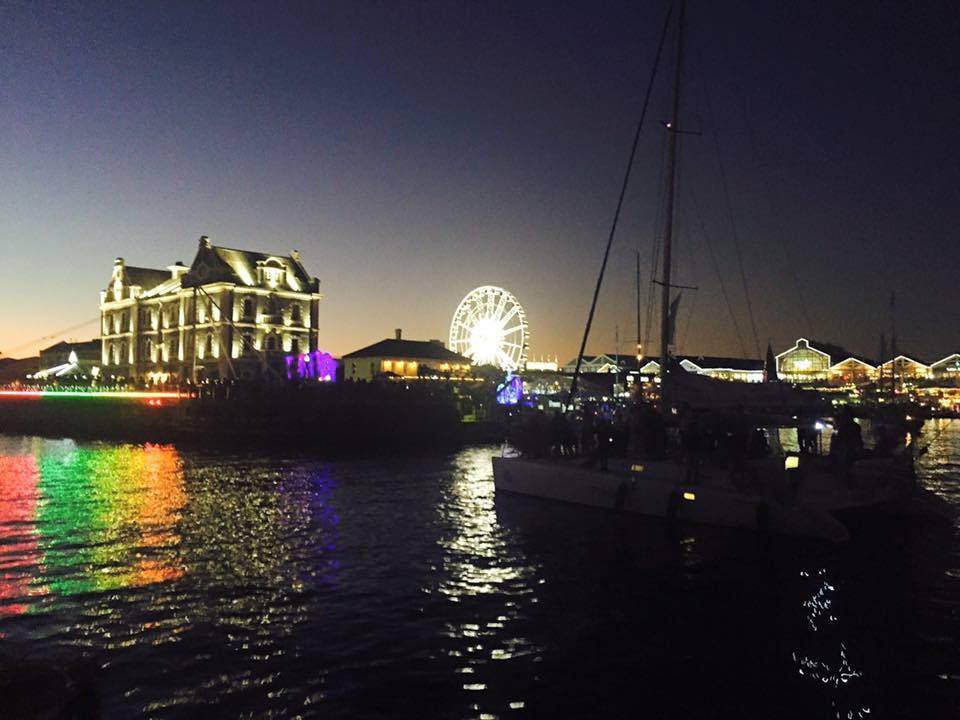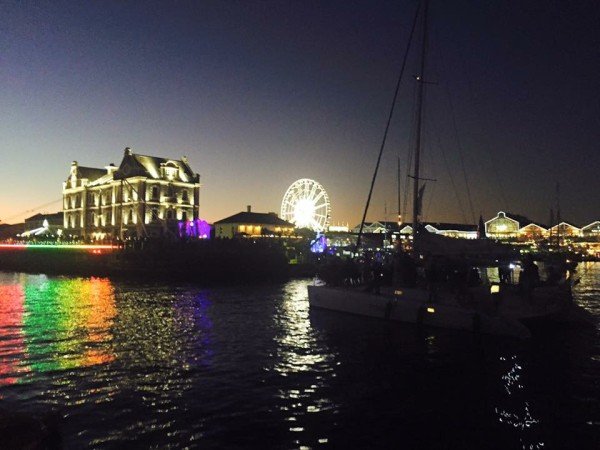 If you have time and are with the right company, I would also suggest doing a wine route. Unfortunately for me, a wine snob, my friend absolutely cannot stand the taste of fermented grapes so I chose not to drag her along on a tour. It's one of the things I'm most sad to have missed out on.
So there you have it, a week in Cape Town.
About Rylei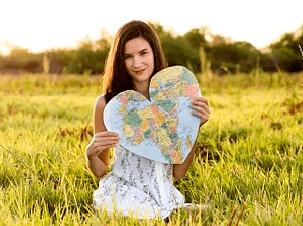 About the Author: Rylei took a trip around the world from 2015 to 2017 and shared her experiences here and on her former blog. She got into adventures such as visiting Easter Island, exploring Antarctica, going on safari in Africa, and more.