Last Updated on August 26, 2019 by Kendrick
Disclaimers: Our site uses demographic data, email opt-ins, display advertising, and affiliate links. Please check out our Terms and Conditions for more information. Listed prices and attraction details may have changed since our visit and initial publication.
After a brutal 40 hour transit between South Africa and Brunei, Karen and myself finally made it to the peaceful and quiet city of Bandar Seri Begawan, capital of Brunei.
Our initial impression was that the country seems very peaceful and quiet.
We hired a taxi to take us to our hotel called Apek Utama, and booked a two nights stay. Because of exhaustion, we didn't get a chance to explore the city until the next day. We were so fatigued we literally spent the entire day laying in bed!
A Brief Stay in Brunei
When our adventure finally began, our first mission was to check out Soto Pabo, a local restaurant located a convenient 5 minute walk away from our hotel. The neat thing about Soto Pabo is it is also located by the waterfront, meaning you can easily flag a water taxi after your meal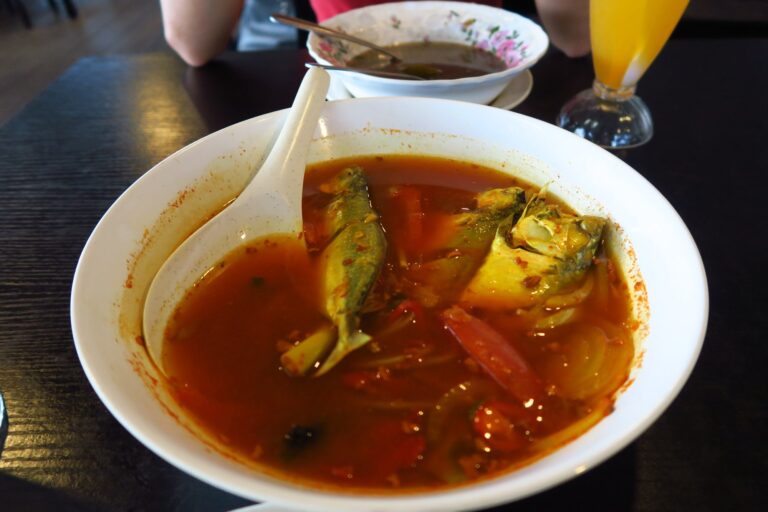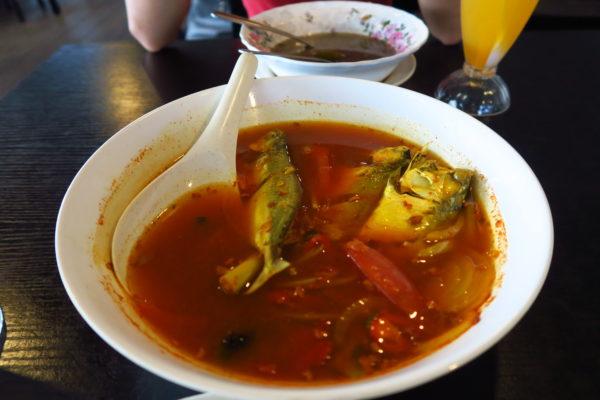 After a delicious meal of spicy soup and fruit juices, a local ended up giving us a lift to the city centre as he gave us a much better rate than the taxis. From there, we explored the Sultan Omar Ali Saifuddin Mosque. The architecture was beautiful, and definitely a photography hotspot. Unfortunately, we were not able to explore the inside because of a religious event that was happening.
The next thing on our list was to check out the local museum, however that was closed by the time we arrived! Bandar Seri Begawan is a very small city, so there was really not much to do at this point.
During our 48 hours in Brunei, the one thing we missed was taking a water taxi to tour the water villages. This is supposedly one of the best activities to do in Brunei! However, we made a huge mistake of not withdrawing enough Brunei dollars at the airport. The dollar is quite inflexible, and we didn't want to carry too much in case we couldn't convert it to another currency that could be used.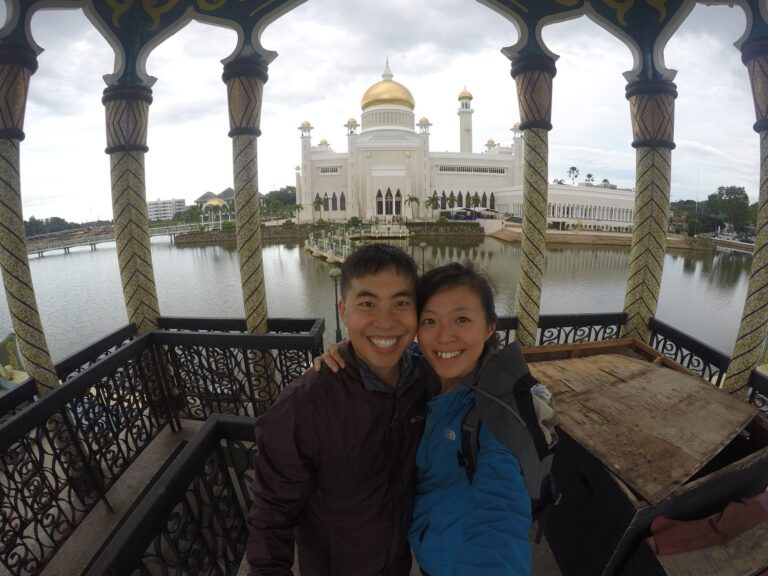 In the evening, because we didn't have enough money for the taxi, we ended up walking back to our hotel. This was a neat adventure for us! Our hotel is located further away from the city, and the further you move away from the city, you will find the sidewalks disappear too. We had to carefully balance on the curb to avoid getting in the way of the cars.
If I can do Brunei again, here are some important tips you should heed before exploring this city:
• Bring Singapore dollars, they use this currency 1:1 with Brunei dollars. Singaporean dollars are flexible and are easily exchanged in most Asian countries
• Make sure to hire a water taxi to give you a tour of the water villages
• Don't bother getting a data plan in the airport because it is so slow that it almost doesn't work (Even the wifi is terrible.)
• Most people can speak English in Brunei so getting around won't be a problem
• Stay in the city centre to avoid having to consistently hire taxis
• Crossing over to Malaysia after exploring Brunei requires careful planning but also highly recommended
Overall I enjoyed my short time in Brunei. I would be open to visiting it again in the distant future. The city is also very safe and the threat of theft is very small to non-existent.
Enjoy your time in Brunei!
About Kendrick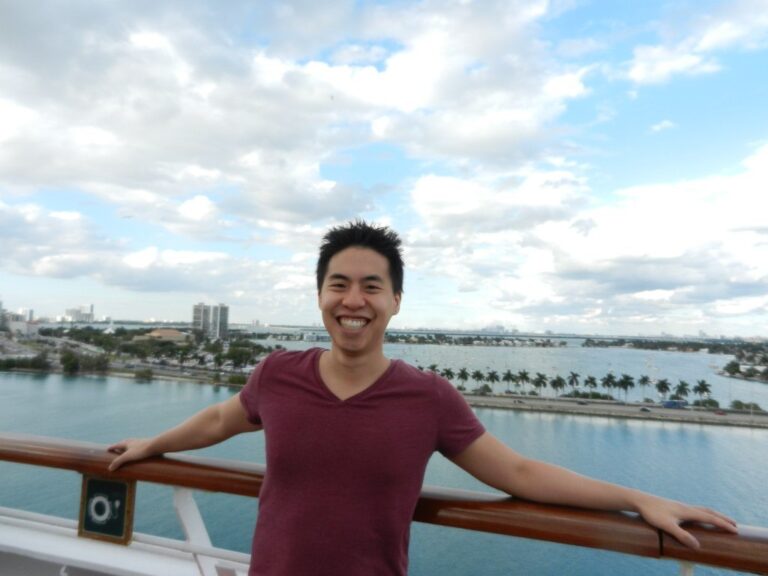 About the Author: Kendrick of Travel and Live Free was a contributing author to share stories from his trip around the world from 2016 to 2017. He now has the goal to visit every country in the world in the next few years.