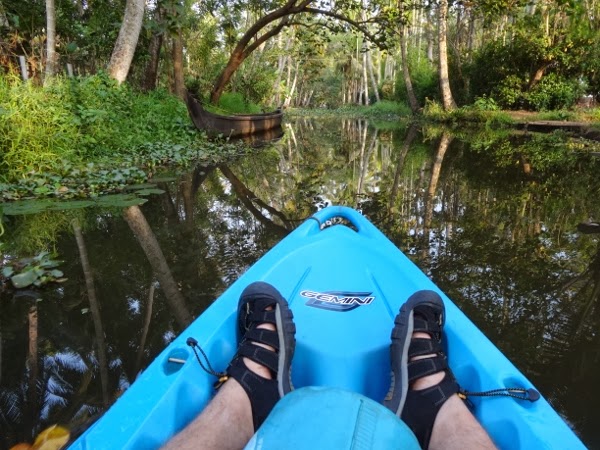 When exploring the backwaters of Kerala, India, renting a house boat is often the preferred activity.  These large floating boats can include every amenity you'd expect from home, and unfortunately come with the price tag to match.
We knew going into our backwater tour of Alleppey that the house boats would be far outside our budget.  Instead, we looked towards the more intimate tours on smaller boats that get into the narrow channels these floating houses could never dream of reaching.
Our mode of transportation for this journey? Kayaks. 
Armed with our paddles and a trusty guide, we began to explore the backwaters to see what life is truly like in this part of the world in a way not many visitors get to experience.